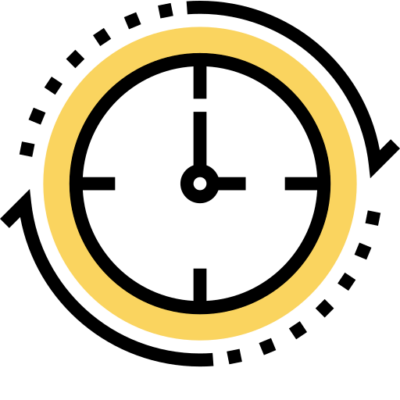 Fast drawing in 48 hours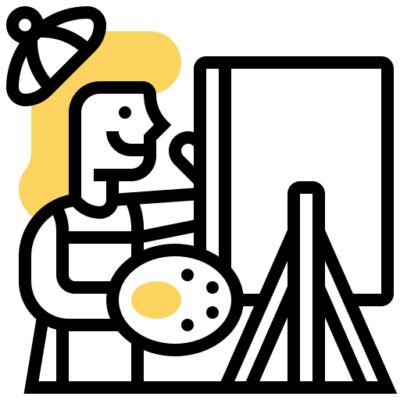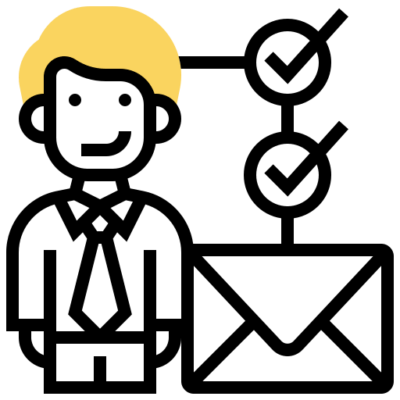 Preview and corrections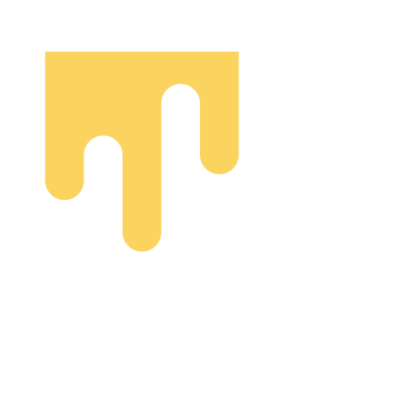 IDOLLIO GALLERY
500+ examples of cartoons and portraits
Get inspired before you buy
Check out why we are the best artists!
ARE YOU LOOKING FOR A GIFT WHICH MAKE PEOPLE CRY, HAPPY AND EXCITED FOR A LONG TIME AFTER THEY RECEIVED THE GIFT?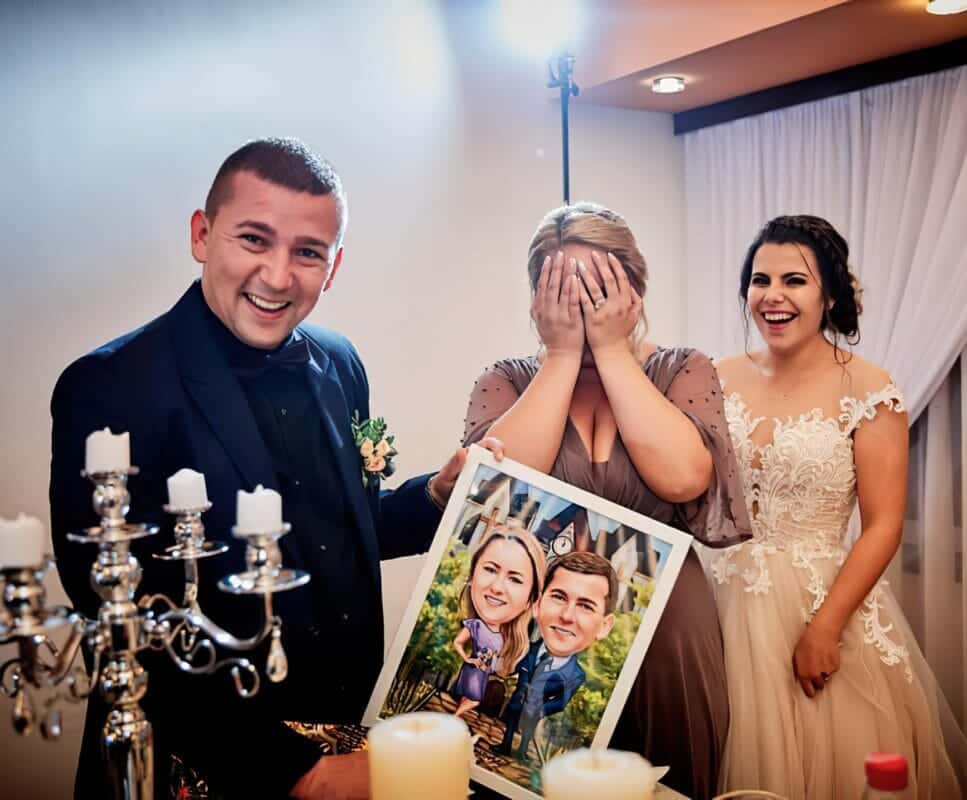 A gift that is the fruit of your idea. We create according to your requirements based on the photos and story you provide us.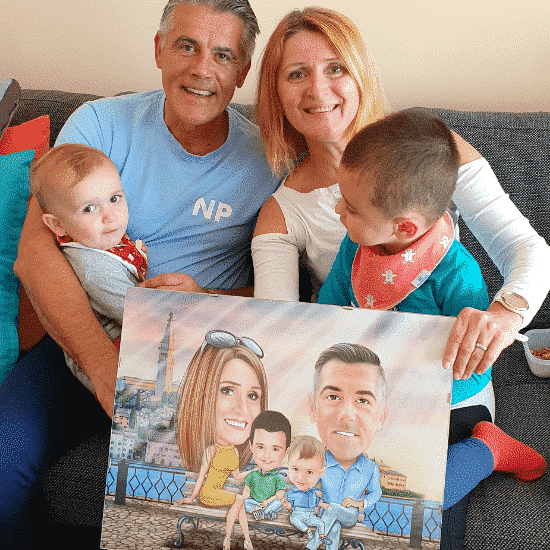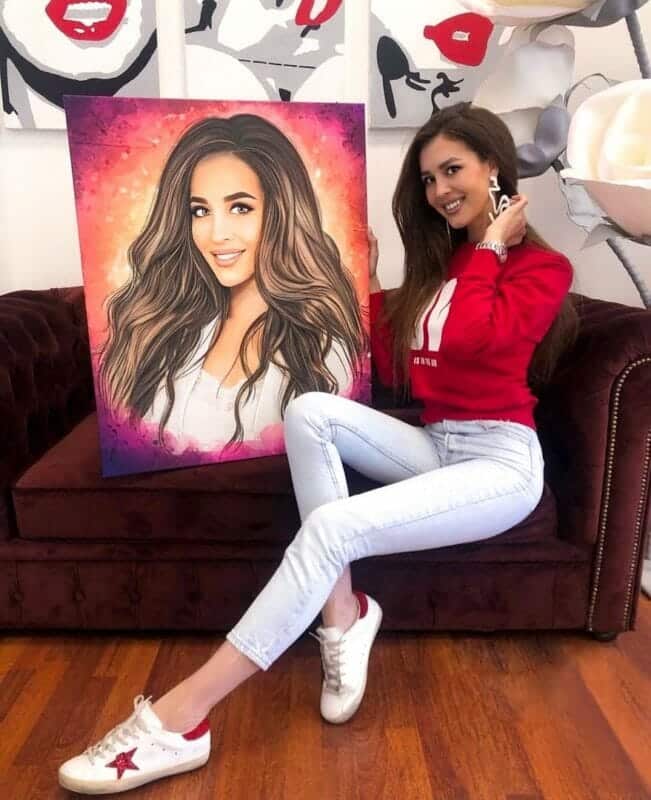 Order a classic Idollio portrait. There is nothing more exciting than a simple illustration of a person in vivid colors! Check out some great examples of portraits we've done so far.
"Create enthusiasm, even if you don't say a word! We provide an emotional response to hand-drawn portraits and caricatures."
WHAT DO CUSTOMERS SAY ABOUT US?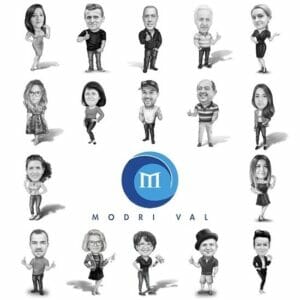 NINA VOVČKO, CO-OWNER OF THE COMPANY MODRI VAL
"The pictures were TOP TOP TOP. People were so happy that story about that it is still today and will be part of the conversation for a long time …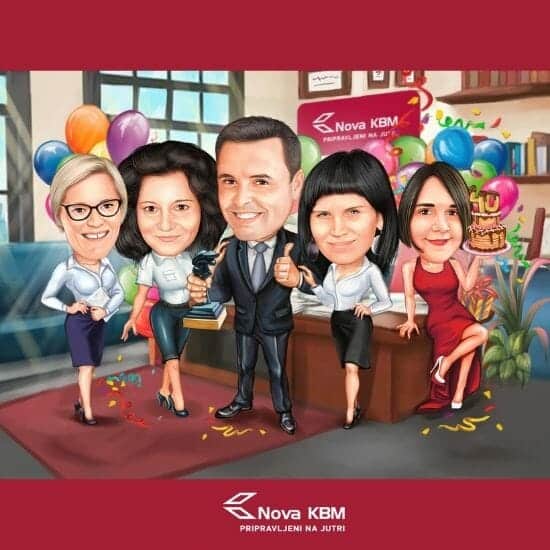 Anja, Nova KBM bank
"Great performance. The boss was extremely happy and satisfied. Thank you!"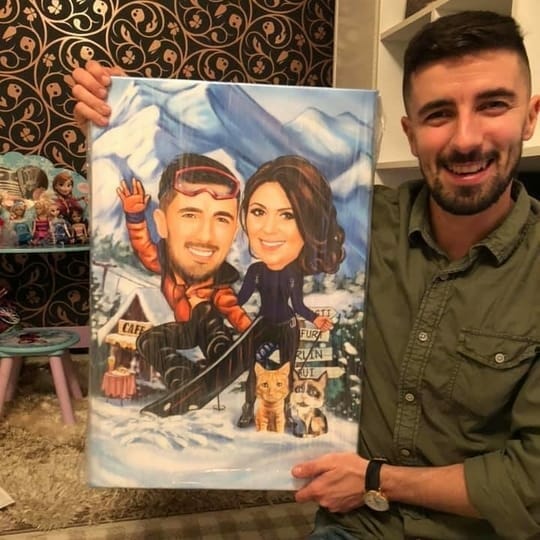 LUAN
"Brother was very happy. Thank you again for such a good performance. We will definitely get back to you shortly …"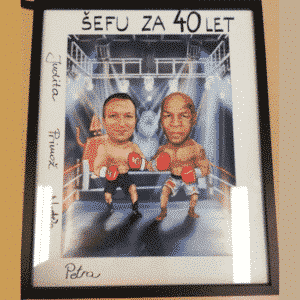 PETRA
"Thank you very much for your cooperation and patience, we received the picture as we agreed. Everyone likes it very much. 👍"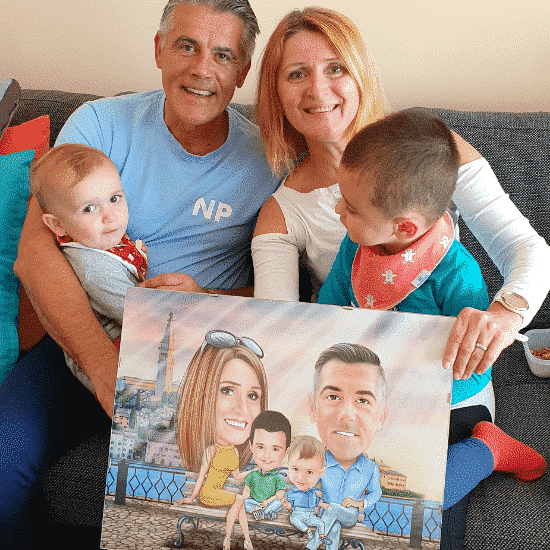 LENA
"Once again thank you very much, the surprise worked and was very emotional 😊"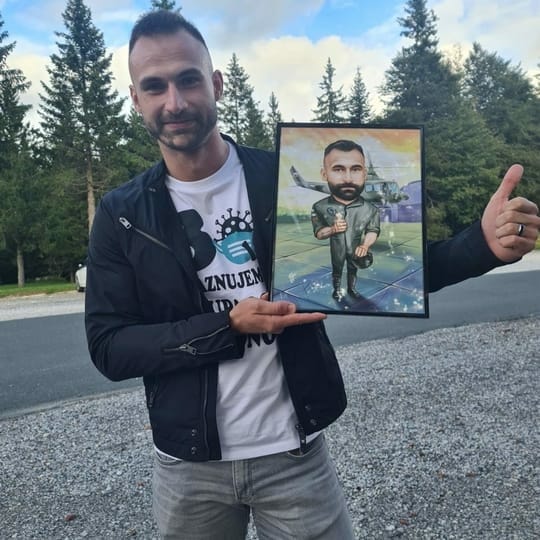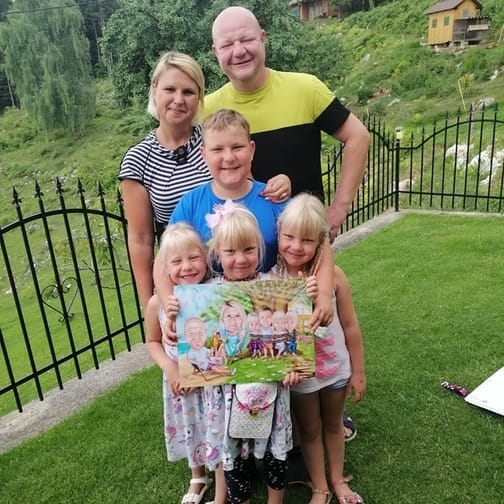 MAJA
"Hahah the best. I totally love it."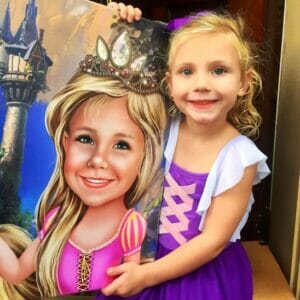 ANA
"Top portrait caricature! Excellent execution, kindness and advice … Very satisfied and I warmly recommend! 😊"